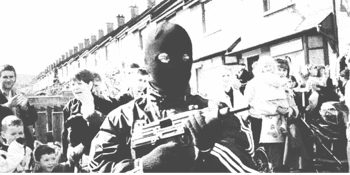 Burn In Hell/Bloodmouth East Coast Murder Sesh MEL
The Tote - Upstairs (Collingwood, VIC)
Friday, 19 August 2022 9:00 pm
Australian East Coast five-piece Burn In Hell are blasting through the metal and hardcore scene with unbridled fury and passion. Led by an uncompromised vision, they choose to stand up for their beliefs with lyrics that address social and political injustices crushing contemporary society. Drawing musical inspiration from hardcore and metal heavyweights such as Harms Way, Cult Leader and Converge, Burn In Hell have already carved out a name for themselves as one of the heaviest and most politically charged acts around.
Joining Burn In Hell on the run are t

he chain-wielding, blunt-instrument-bearing, masked marauders in Bloodmouth that are bent on inflicting audio carnage. This Canberra band includes members of Ploughshare, Mental Cavity, and IEXIST, and through Bloodmouth they have discharged their fury through a pulverizing amalgam of '90s grindcore and death metal that pays homage to the likes of Dying Fetus, Pig Destroyer, Nasum, and Arkangel. The band are currently touring off the back of their debut LP, Unmanned, released by Brilliant Emperor Records. Bloodmouth have steadily built a cult following around their eco-warrior aesthetic and the intensity of their live performances.