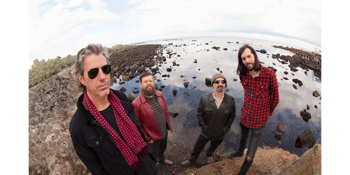 The Woodland Hunters: Two Sets, No Filler
The Tote (Collingwood, VIC)
Saturday, 19 February 2022 3:00 pm
Wait, you like 60's inflected jangly garage pop!? Reverb soaked surf riffery? 70's jam band freak outs!? Rocking Crazy Horse-style rave ups? Goddamn, we do too!
Join The Woodland Hunters on Saturday as we set the fuzz pedals to 'face melting', tell the bass player to get loose, and slip the drummer one as we get loud and happy at the Tote.
Portland USA's KFFP-FM likes our 'swaggering riffs' while the UK's River Gibbs FM says 'takes the best of CSNY or Crazy Horse and puts it in a modern context'. You can yell your own review on the night – it's gonna be some wild, sweaty fun. Catch you there!