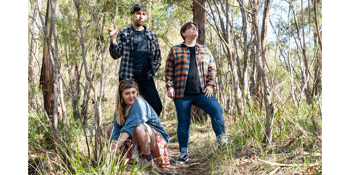 Numbat + Friends launch 'Things Hurt'!
The Tote - Band Room (Collingwood, VIC)
Sunday, 16 May 2021 5:00 PM
Favoured scallywags Numbat are celebrating the release of their latest single with a guaranteed lovely Sunday arvo time. 'Things Hurt' is an introspective, accidental-country banger well suited to an early evening ponder and we hope you'll come ponder this one with us.

Featuring special guests and former bandmates, come along and see for yourselves what all the fuss is about/hear some numbat facts/enjoy a nice beverage in the afternoon sun.

Joining them on stage will be Well Into Winter, fellow folkstars + literal blood. We're keeping it in the family + we'd like to welcome you in!

This show takes place on stolen land. We acknowledge and pay our respects to the first people of this beautiful continent, specifically the Wurundjeri people of the Kulin nation.