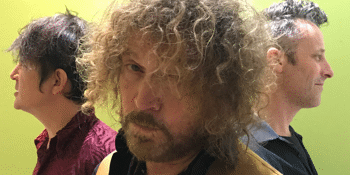 Kim Salmon and the Surrealists "Rantings From The Book Of Swamp" Album Launch
+ Special guests
The Tote - Band Room (Collingwood, VIC)
Saturday, 29 January 2022 9:00 pm
Last year on June 13 & 14 Kim Salmon and the Surrealists recorded themselves live streaming a completely improvised performance in a recording studio in front of 7.5K virtual viewers.
By September they'd released a double album of it called 'Rantings From The Book Of Swamp'.
Just 60 copies away from selling out, the band is finally launching the album by playing live in the real world.
With an OS licence imminent, here is a chance to purchase one of the first pressing. A year to the day, the Surrealists launch the album at the Tote on June 12.