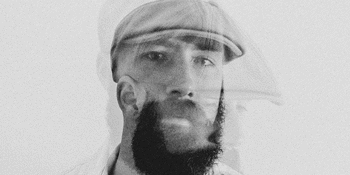 Jimi Crisp Shout Out Show
+ Lara Prokop
The Tote (Collingwood, VIC)
Saturday, 27 February 2021 3:30 pm
Jimi Crisp 'Honey there's no money here' single launch in the Barter Town beer garden at The Tote!
'Honey there's no money here' is a song that was written and recorded in the heart of Surf City, Torquay, inside of a modest music shop. A simple song about living on the coastline and learning to accept the reality of perhaps not being able to meet the rent at times.
Jimi Crisp
is a straight forward lyricist, with a keen interest in jocose wordplay & simple song, singing directly to you, on an old, revamped acoustic guitar. Special guest appearance from the wonderful
Lara Prokop
, a complex songwriter that balances the familiar & the abstract in such a lovely way. This show will see Lara joined by Lachlan White on drums, a live performance not to be missed!
Polly's kitchen will be serving up a full vegan menu available to order during the show.
If the weather bails, Jimi Crisp will play their Shout Out Show in The Tote bandroom. Rain hail or shine we got a gig! That's something to Shout Out about!