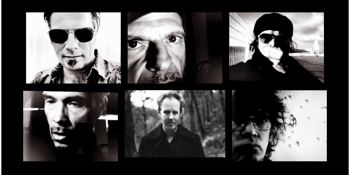 Hugo Race and The True Spirit Album Launch Early show
with Primo!
The Tote - Band Room (Collingwood, VIC)
Friday, 29 January 2021 6:30 pm
International maverick and music icon, Hugo Race launches Star Birth /Star Death, his 15th album with The True Spirit, the band he formed in Berlin as the Wall fell, on 29 January 2021 at The Tote with special guest Primo!
Hugo Race is a prolific and visionary performer. A founding member of Nick Cave's Bad Seeds and the seminal Australian 80s cult band The Wreckery, Hugo has released 20 albums and collaborated with artists from Sao Paolo to Rome, Berlin, London, Tucson, Brussels, Warsaw, Mali, Africa and beyond. Born in Melbourne, Hugo has spent most of the last 25 years living in Italy, France, Germany, UK and the USA.
Limited tickets available.
www.hugoracemusic.com
Hugo Race and The True Spirit
Facebook
Covid-Safe event. Restrictions apply to keep customers, staff and performers safe. You can find advice and more information on current restrictions by visiting Arts and recreation services sector guidance.