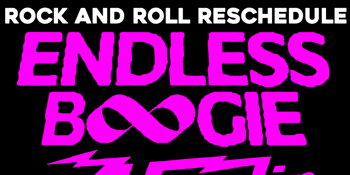 Love Police presents
POSTPONED - POSTPONED: Endless Boogie & Howlin' Rain (USA)
with special guests TBA!
The Tote - Band Room (Collingwood, VIC)
Thu 9 April - Thu 1 October 2020 7:30 pm
POSTPONED UNTIL THURSDAY 27 OCTOBER
Stars have aligned, and East Coast USA has met the West in this collision of pure, unadulterated musicianship by Brooklyn-born Endless Boogie and West Coast outfit Howlin Rain on their first ever Australian tour. Love Police couldn't be more ecstatic to present to Australian audiences these electrifying masters of heavy, bluesy psychedelia at their absolute finest. There is a power and emotion attached to raw, amplified sound, that cannot be replicated in any other situation, and it's within this live space that these jam-worshippers and experts in spontaneity are able to flourish and bloom; to bathe with their audiences in unflinching freedom.