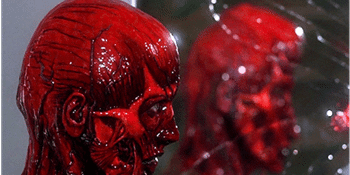 September Screamer
with Rebel Yell (Sydney), The Shitfits, Habits, Angie (Sydney), Enzyme, Future Suck & Smooch
The Tote - Band Room (Collingwood, VIC)
Friday, 13 September 2019 7:00 pm
ITS HAPPENING AGAIN. A Friday 13th costume ball for the charmers in town to attend. DRESS CODE = SCARY. Come watch bands, HAVE FUN, dance etc. Best costume wins a prize. It's called THE September SCREAMER.

In the band room:
HABITS
REBEL YELL (Sydney)
THE SHITFITS (Misfits Covers)
Angie w FULL BAND (Sydney)
ENZYME
FUTURE SUCK
SMOOCH

In the front bar (DJs):
CHAIRMAN MEOW (OUR CASS)
MAQ from DO THE STRAND/THE FACULTY
EM GAY (the one and only)

- FRI SEPT 13 AT THE TOTE -

$15 gets you in.
Tix on sale this week.
Save the date!