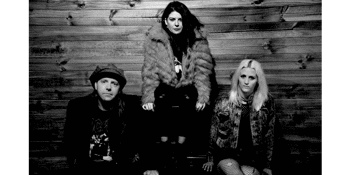 Filth Dimension Upstairs @ The TOTE
The Tote - Upstairs (Collingwood, VIC)
Saturday, 22 January 2022 9:00 pm
Melbourne punk rockers FILTH DIMENSION are ready to rock the roof off the Tote and as part of their OZ/NZ tour.
Following their debut EP "Heavy Peace" in 2019 and festivals and tours around Australia and Japan, the three piece band have been going from strength to strength.
With a focus on their high energy sound and a fusion style of song writing, the band released their hard rocking video "Victory" in April 2021.
The band are not slowing down for this tour with two new killer video releases and brand new material that will knock your socks off.
Joining the Filthies Upstairs at the Tote are hard rockers Cosa Nostra and Red Peril.