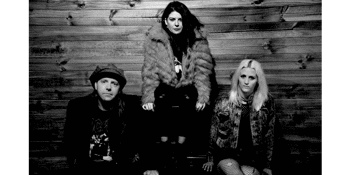 Filth Dimension Upstairs @ The TOTE
The Tote - Upstairs (Collingwood, VIC)
Saturday, 11 September 2021 8:30 pm
Melbourne garage punk rockers FILTH DIMENSION are ready to rock the roof off the Tote and as part of their 'Filth It Up' tour.
Following their debut EP 'Heavy Peace' in early 2019 the three piece band have been going from strength to strength playing a tonne of festivals and shows with some of the best bands in Melbourne.
Focusing on their raucous high energy and a fusion style of song writing, the band released their hard rocking video "Victory" in April 2021.
The band are not slowing down with new releases, writing, touring and are excited to bring the Filth to New Zealand at the end of the year.
May the Filth be With You.