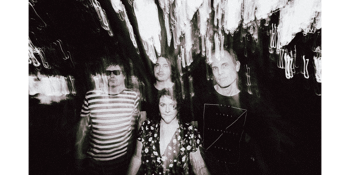 TOTE ROCKS 40 PRESENTS: SCREAMFEEDER
The Tote - Band Room (Collingwood, VIC)
Friday, 4 November 2022 8:30 PM
Screamfeeder are the band you grew up with, whose songs are imprinted into the DNA of every music-
lover who came of age in the 90's and 00's. A band of eternally-youthful fuzz-pop darlings who have
continued to play together for 30 years and somehow have not only gotten better, but have become even
more loved. A band that combines loud with beautiful, intense with joyous, chaotic with precise and pulls
it all together in a way that very few acts ever manage.
Screamfeeder's new album Five Rooms, their first set since 2017's Pop Guilt, was recorded in Brisbane and
was released to unanimous acclaim in May 2022. It's another Screamfeeder classic, mixing sharp pop
hooks with slower wall-of-guitar anthems, a record unlike anything else on offer at the moment and proof
that great songwriters never lose their touch.
"After five years of waiting, Brisbane alt-rock icons Screamfeeder have returned with their triumphant new
album, Five Rooms… it's Screamfeeder at their very best." (Rolling Stone)
"Five Rooms is a thunderous and evocative album: filled with a certain melodic sweetness that is
underpinned by a raw, organic instrumentation with shades of light and darkness, subtle at times, fuzzy
and muscular at other times. This is a band at their very best, showing creativity has no use by date."
(Backseat Mafia)

Five Rooms was recorded with producer Anna Laverty (Courtney Barnett,
Camp Cope) and mixed by Beau Sorenson (Superchunk, Bob Mould) and
Travis Harrison (Guided By Voices, Built To Spill), who have delivered a
thoroughly modern rock record that fairly bursts out of the speakers. All the
songs have a raw, immediate feel but with high production values and
intelligent arrangements; after 30 years you can tell that Screamfeeder like
nothing more than standing in a room, rocking out together, and that they
have mastered their own sound.

After a power-packed series of rapturously-received shows in June, reviewers are unanimous – the band
are playing at their absolute peak and delivering on the full potential of their extensive catalogue.