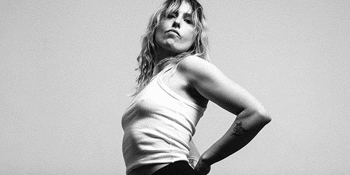 Freya Josephine Hollick Late Show
+ Cahill Kelly
The Tote - Band Room (Collingwood, VIC)
Friday, 26 March 2021 9:00 pm
Sprung from the desecration of the natural world and mass extinctions, comes Freya Josephine Hollick's latest single The Real World, the title track from her forthcoming album recorded at Rancho de la Luna, Joshua Tree. Known for her heart tugging country love songs, Hollick's latest work speaks of the folly of humankind and the bleak situation we seem to have found ourselves in. The lyrics lament a world so sick it can't breathe where 'the sky has turned to fire'.
'I wrote this song three years ago, but it seems more poignant now than ever, after last summer's fires, and a world swept by an illness it can't outrun. It was intended as a gentle reminder to be kind to our own habitat, and to remind us we are fallible. We cut off our noses to spite our face. We need to un-fuck ourselves.'
Hollick plays The Tote on March 26 with her wonderful band to launch The Real World single.
WEBSITE:
freyajosephinehollick.com
FACEBOOK:
facebook.com/freya.hollick
INSTAGRAM:
instagram.com/freyajosephinehollick
TWITTER:
twitter.com/freyahollick