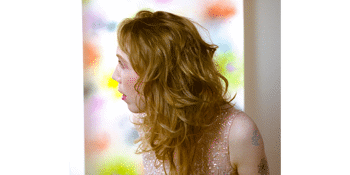 Pretty in Pink (single launch) + Elektronik Girl Epic + Sylvia
The Tote - Upstairs (Collingwood, VIC)
Saturday, 20 August 2022 9:00 pm
DIY darlings Pretty in Pink launch new single '50-50' - intimate post punk with sugar sweet dance beats - joined by Elektronik Girl Epic (hardstyle channelling Pussy Riot) and Sylvia (90s hooks, pops and grunge).
Pretty in Pink's debut album came out in 2021 on Eternal Soundcheck:
"Eight songs of vulnerable, silky D-I-Y pop hits from Claire McCarthy. The home-recording project Pretty In Pink takes a Young Marble Giants-like approach to sparse and intimate tunes. I'm getting some Xpressway/Mesthetics vibes here (which is a good thing) but not in a manufactured manner (even better). In fact, PiP feels very unburdened from that type of self conscious legacy building. Another winner from Eternal Soundcheck!" - Repressed Records.