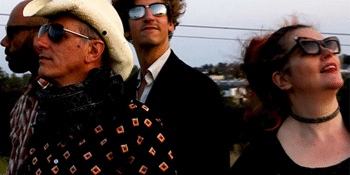 BBQ Haque Album Launch Late Show
+ Plaster of Paris
The Tote - Upstairs (Collingwood, VIC)
Saturday, 30 January 2021 9:30 pm
BBQ Haque launches their latest LP with special guests Plaster of Paris upstairs at The Tote.
BBQ Haque released an s/t LP w/Spooky Records 4 Dec, & are hungry for unbridled revelry! Self- produced via the passion a few wonderful individuals, it is now time to share our display of wanton extravagance with a broader audience.
"
Bo Diddley boogie beats meets outward-bound psychedelia
." — Dave Lang
BBQ Haque presents a Saturnalian sonic feast at The Tote with special co-conspirators Plaster of Paris.
Late show doors: 9.30 pm
Presale tix: $10 (+BF)
Door tix: $15
BBQ Haque
https://www.facebook.com/BBQHaque
Plaster of Paris
https://www.facebook.com/plasterofparismusic/
Covid-Safe event. Restrictions apply to keep customers, staff and performers safe. You can find advice and more information on current restrictions by visiting Arts and recreation services sector guidance.