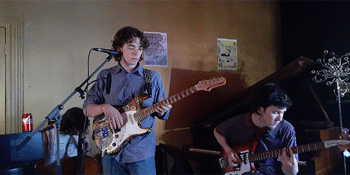 WXYandZ
WXYandZ Late Show feat. Joe Division + Folk Bitch Trio
The Tote - Band Room (Collingwood, VIC)
Thursday, 21 January 2021 9:00 pm
Joe Division and Folk Bitch Trio join forces to play The Tote bandroom.
The future is uncertain. Who knows what's to come … so while you, fit in some fun!
WXYandZ @ The Tote
Thursday 21 Jan
Joe Division + Folk Bitch Trio
Doors: 9.00pm
Presale tix: $15
Door tix: $20
Folk Bitch Trio will bring you to your knees with their gorgeous harmonies then Joe Division will lift you up and get you moving with their funky beats and groovin' flute tootin'.
Come dance, laugh and be free. Get it out of your system before lockdown round three.
Joe Division
facebook.com/Joe-Division-114695680076912
Folk Bitch Trio
facebook.com/folkb1tchtrio
WXYandZ
facebook.com/WXYandZ
Covid-Safe, seated event. Restrictions apply to keep customers, staff and performers safe.  You can find advice and more information on current restrictions by visiting
Arts and recreation services sector guidance
.